It's Not Too Late for Brian McLaughlin to Bring You Delicious Tacos! But, That Clock is Ticking!
Nov 09, 2017
There is still time for you to be a part of our #WhereDoYouRedtail campaign in 2017 and win some great swag and prizes! Official rules are here, (they're simple), but this is a reminder to keep your eye on the (grand) prize of Tacos with the CEO!
Hopefully in addition to all the joy this holiday season brings, it will also provide you with prime opportunities to show us #WhereDoYouRedtail and to win more of the outstanding swag and prizes we'll be announcing soon!
---
More winners from our #WhereDoYouRedtail campaign!
Nov 07, 2017
It's time to announce more winners in our #WhereDoYouRedtail campaign, and we're excited to be sending out prizes and swag for entries from Flathead Lake, Montana to the Outer Banks off the coast of North Carolina to our first ever XL RTU in Dallas, Texas! Congrats to the winning entries below: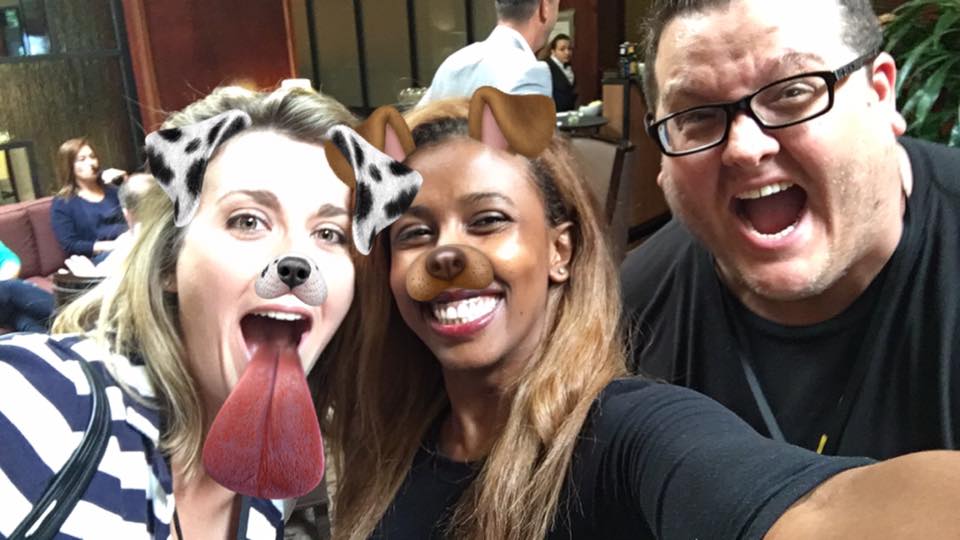 ---
And the current theme for #WhereDoYou Redtail is . . .
May 19, 2017
We're excited to announce the theme for #WhereDoYouRedtail over the next few months is, simply, Summer. There will be other themed events during that timeframe, but the Summer theme will remain in place throughout the season.
Ahhhh, summer! Just hearing the word spoken aloud tends to evoke a wistful or anticipatory sigh from most of us. It all goes back to childhood of course, when summer, simply put, meant freedom. Freedom from school and homework and rules. Freedom to explore on a cloudless blue-sky day. Freedom to be a kid in a world with limitless possibilities.
Summer doesn't typically offer all of those escapist opportunities for adults, but that doesn't mean those memories burn any less brightly. And, it certainly doesn't mean that you can't carve out your own moments, or days, or weeks of freedom, if you so choose.
As we are now tumbling so quickly toward summer, we thought this conscious act of choosing our moments of freedom encapsulated what this #WhereDoYouRedtail campaign is all about. Redtail, from its inception in 2003, has always been about encouraging the Redtail community to work smarter where they want. You may not have three months to spend perfecting your handstands or your forward dive pikes during the day while chasing fireflies at dusk, but Redtail absolutely frees you up to travel and accomplish your day-to-day activities in a way that was largely impossible for advisors in the past. We can't go back and be kids again, but we can absolutely continue to explore the world's possibilities, all while still meeting our daily responsibilities.
So, where will you be Redtailing this summer? We can't wait to see your photos, whether they're from the beach, a backyard barbecue, sailing, picking berries or kicked back relaxing in the AC - wherever you're making memories and Redtail is along for the ride, we want to know: #WhereDoYouRedtail?
Official rules and prizes are explained here.
---
A few of our previous winners . . .
May 19, 2017
From Sheryl Crow concerts to helicopters to Under the Sea (well, at Disney), Redtail users have had a lot of fun showing us #WhereDoYouRedtail since we kicked off this 2017 campaign in February.
Winners so far have received tons of great Redtail swag, and while we'll continue to send that throughout the remainder of the campaign, there are going to be lots of other great prizes up for grabs for those adventurous participants among you. We encourage you to check back here for updates, themed #WhereDoYouRedtail events, etc., so that you can stay on top of opportunities to increase your chances of winning. And, to see the Rules and Prizes for this campaign, you can click here.
Below are a handful of our previous winners, proudly displaying #WhereDoYouRedtail:
---
Welcome!
May 05, 2017
Welcome to the #WhereDoYouRedtail site!
It's already spring and we've had great responses to our initial announcements at industry events. We've handed out stickers and mailed swag to those of you who have had fun with us so far. We plan to keep this going and ramp things up as the year progresses.
Keep an eye out here for some mini-contests. They might be related to industry events or maybe they'll be connected to holidays, seasons, pop-culture or something completely different. Got ideas? We're listening. Regardless, we're excited to see all our Redtailers doing their thing—where they want. We'll see you in the gallery!
---